[fusion_builder_container hundred_percent="yes" overflow="visible"][fusion_builder_row][fusion_builder_column type="1_1″ last="yes" spacing="yes" center_content="no" hide_on_mobile="no" background_color="" background_image="" background_repeat="no-repeat" background_position="left top" hover_type="none" link="" border_position="all" border_size="0px" border_color="" border_style="" padding="" margin_top="" margin_bottom="" animation_type="" animation_direction="" animation_speed="0.1″ animation_offset="" class="" id=""][fusion_text]
11'6" x 40' building
3 Pens – 2 pens 13'2" x 11'6" on each end with a 11'6"x14'
pen in the middle (pulling and nursing pen.)
Middle pen has a 9'6" gate to force cow into head gate, with a door in this gate to let a calf nurse.
There is one gate into each pen and a gate between each pen.
There is a creep gate to each pen.
[/fusion_text][/fusion_builder_column][fusion_builder_column type="1_3″ last="no" spacing="yes" center_content="no" hide_on_mobile="no" background_color="" background_image="" background_repeat="no-repeat" background_position="left top" hover_type="none" link="" border_position="all" border_size="0px" border_color="" border_style="" padding="" margin_top="" margin_bottom="" animation_type="" animation_direction="" animation_speed="0.1″ animation_offset="" class="" id=""][fusion_imageframe lightbox="no" lightbox_image="http://www.cliffsweldinginc.com/wp-content/uploads/2016/01/calving-barn3.jpg" style_type="none" hover_type="none" bordercolor="" bordersize="0px" borderradius="0″ stylecolor="" align="none" link="" linktarget="_self" animation_type="0″ animation_direction="down" animation_speed="0.1″ animation_offset="" hide_on_mobile="no" class="" id=""]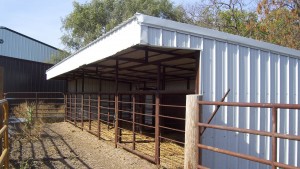 [/fusion_imageframe][/fusion_builder_column][fusion_builder_column type="1_3″ last="no" spacing="yes" center_content="no" hide_on_mobile="no" background_color="" background_image="" background_repeat="no-repeat" background_position="left top" hover_type="none" link="" border_position="all" border_size="0px" border_color="" border_style="" padding="" margin_top="" margin_bottom="" animation_type="" animation_direction="" animation_speed="0.1″ animation_offset="" class="" id=""][fusion_imageframe lightbox="no" lightbox_image="http://www.cliffsweldinginc.com/wp-content/uploads/2016/01/calving-barn2.jpg" style_type="none" hover_type="none" bordercolor="" bordersize="0px" borderradius="0″ stylecolor="" align="none" link="" linktarget="_self" animation_type="0″ animation_direction="down" animation_speed="0.1″ animation_offset="" hide_on_mobile="no" class="" id=""]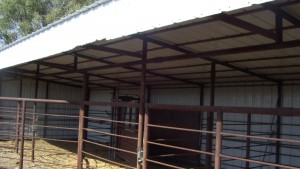 [/fusion_imageframe][/fusion_builder_column][fusion_builder_column type="1_3″ last="yes" spacing="yes" center_content="no" hide_on_mobile="no" background_color="" background_image="" background_repeat="no-repeat" background_position="left top" hover_type="none" link="" border_position="all" border_size="0px" border_color="" border_style="" padding="" margin_top="" margin_bottom="" animation_type="" animation_direction="" animation_speed="0.1″ animation_offset="" class="" id=""][fusion_imageframe lightbox="no" lightbox_image="http://www.cliffsweldinginc.com/wp-content/uploads/2016/01/calving-barn.jpg" style_type="none" hover_type="none" bordercolor="" bordersize="0px" borderradius="0″ stylecolor="" align="none" link="" linktarget="_self" animation_type="0″ animation_direction="down" animation_speed="0.1″ animation_offset="" hide_on_mobile="no" class="" id=""]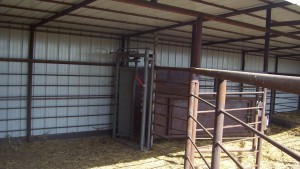 [/fusion_imageframe][/fusion_builder_column][/fusion_builder_row][/fusion_builder_container]